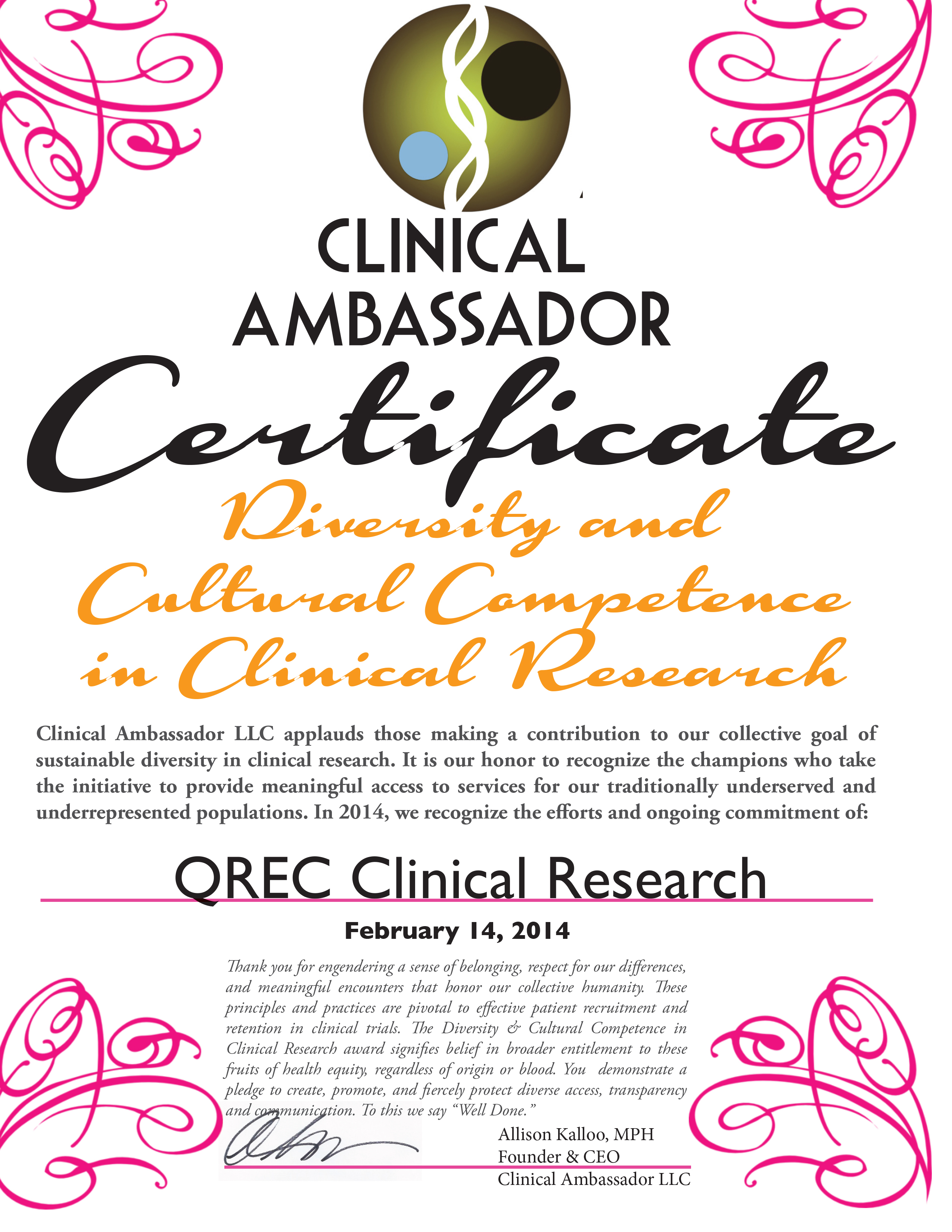 Welcome Letter

Dear Visitor,

QREC team cordially welcome you to QREC Clinical Research!

QREC CR is a company, seeded with the vision to see Quality, Regulatory, Ethics and Confidentiality reflecting in clinical research at all levels. We at QREC CR are here to provide you solutions which help you conduct the clinical research in the right way with highest quality standards. As you navigate through the website and review our services, it is our hope that you will not only find it helpful but also begin to feel as though you know us and our style. I can say without hesitation that the spirit of QREC has a foundation in friendship, support and respect. The excitement shown from our longtime friends and partners, coupled with the vision we have had for many years has supported our achievements and made us what we are today. We are committed to excellence and delivering the best possible solutions for your needs. Thus, we are proud to offer you our unique blend of knowledge and local expertise. As we continue to grow and seek out new opportunities, it wilLbe my personal mission to ensure we bring the QREC spirit to you.

With sincerest regards and thanks for your visit.